Naturally Inspired Health Summit Resource Page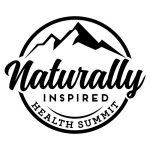 Thank you for attending this wonderful Summit! I enjoyed meeting so many of you, and having such a positive day of connection and learning. Bravo and much appreciation, Tammy and your great team!
Here are the slides and other resources related to my talk, and answers to questions I received throughout the day. Feel free to forward this page to those who might be interested. - Michael
Protocols
The Chinese Wormwood product I mentioned, which I take myself preventatively, and use with patients: click here
Dose I often recommend:
1 twice per day, for four days, followed by a 10-day break, then
2 twice per day, for four days, followed by a 10-day break, then
3 twice per day, for four days, followed by a 10-day break, then
Repeat ongoingly for prevention, or for at least a total of five months
I always combine specific nutritional support with this herb, so that the herb works better and faster: click here
Dose I often recommend:
Ideal dose: 1 pack, twice per day, daily
Minimum dose: 1 pack per day
When sick, 1 pack, 4 times per day
Optional: a triad of general nutritional support (what the kids and I, and almost all of my patients, take daily). The best daily triad I have developed in 33 years of practice - very helpful combo:
Food-based multi-nutrient - the first multi ever made, released in 1929! Three twice per day. Click here for an article I wrote on this formula.
Cod Liver Oil - 3 per day. It's a capsule, so you won't taste anything! It actually tastes good if you chew it.
Trace Minerals - 3 per day
Nattokinase: Like Dr McCullough, I recommend that my patients who have received the experimental injection, or who have blood clots (check your D-Dimer blood test) take this enzyme. Click here to access the professional catalog. Then search for Nattokinase Plus from DaVinci Labs. I recommend 1 capsule, twice per day, on an empty stomach (e.g. upon rising and before bed).
My favorite herb for daily immune support and prevention, and as an adaptogen for healthy aging. Click here. Ideal dose is 3 per day. Minimum effective dose is 1 twice per day.
Let's Work Together
Main site: michaelgaeta.com
Clinical Practice: in-person (Boulder) or virtual (phone or video) appointments: Go to Clinic at the top, then Patients.
33-year family practice of Dr Gaeta - In Boulder, and by video or phone
Natural & Effective Support for those with chronic illness; disease prevention; healthy aging; pediatrics to geriatrics.
Specifics: lab test review, diet & lifestyle counseling, nutritional supplementation, herbal medicine, acupuncture, Asian bodywork therapy, low-level light therapy, PEMF physical vascular therapy
School: Online & Live Programs in Wholistic Health, Natural Functional Medicine & Health Freedom. Click Courses at the top.
Free discovery call - as a potential patient or student: click here
Courses I Mentioned in the Lecture
Ongoing interactive online courses with live monthly classes for Q&A and new research:
Certification Program in Natural Functional Medicine
Monday Show
Mondays with Michael: Weekly Webshow on natural health and health freedom, Mondays at 11am Mountain Time.
Upcoming Interview
Thursday, July 13th, 9am Mountain time. Matthew Dark Show - Matthew also had a booth at the Summit!
PEMF Physical Vascular Therapy medical device that some of you received a treatment with at the booth: click here for to receive updates, info and upcoming classes. Click here to receive an email course on the therapeutic uses of this device.
Questions? 
Email Andrea at [email protected], or call 303-442-2525.
Thank you!