Creating a Successful Virtual Practice: Telehealth for Today's World – Single Payment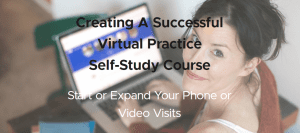 Course Description
Become a practitioner who is successful with video or phone consultations. Have a virtual component of your in-person practice, or work from anywhere and go all virtual. Expand your patient base, help non-local patients, and diversify your practice model.
If you've never done a phone or video visit before, or if you've been doing it for years, our three faculty will give you the specific mindset, tools, systems and next steps to help more people, provide better patient care, and grow your practice revenue.
Your online curriculum covers it all: startup, tech gear, software, patient flow, order fulfillment, marketing and more.

What You Will Learn from this Course
Why your practice is better with a virtual visit component
Benefits to your patients and practice of telehealth visits
Practicalities of legal scope of practice and insurance
How to start a basic telehealth practice in 30 seconds
Dr Gaeta's own virtual practice software stack
Demonstrations of best-in-class software
How to do virtual patient assessment
Ways to deliver supplements to your patients
Virtual practice marketing and patient flow
The latest updates on social media and marketing
Dr Gaeta's insights from 21 years of virtual visits
Become Location Independent
Health professionals can help an expanded range of patients, and grow their practices, using phone and video consultations. Telehealth is certainly part of the present and future of healthcare, so it is essential to gain these skills and tools, and start doing it.
Grow Your Revenue
The results our students had from last year's pilot were great. We're offering you the course again, with new teaching and updates. This live and online course will give you the tools and systems for creating or expanding a virtual component of your practice.
Expand Your Nutritional Practice
If you've never done a virtual visit before, or if you've been doing it for years, this course will give you key ideas and practical tips that will help you expand your services, results and income.
Become a Virtual Clinician
– Go simple, or use the best technology
– Serve a wider range of patients
– Quarantine-proof your practice
– Become location-independent
– Expand your practice
Your Faculty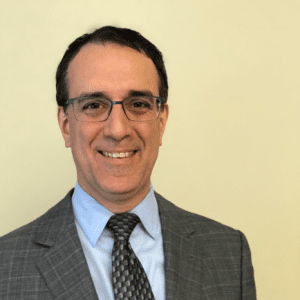 Michael Gaeta
DAOM, MS, CDN, Dipl Ac & ABT (NCCAOM), CNFM, LAc, LMT, CAT
Dr Michael Gaeta's purpose is to co-create a world of vital, resilient people who boldly make their positive contribution, and choose a lifestyle of "nature first, drugs last." To do this, he treats patients with Chinese and functional medicine, and trains natural health professionals. Michael is a licensed acupuncturist, dietician-nutritionist and herbalist, and a doctor of acupuncture and Oriental medicine. Over the last 28 years he has trained over 18,000 practitioners. His teaching is informed by 31 years of successful clinical practice, including 21 years of telehealth. He co-founded Acupuncture for Veterans, which provided free treatments in New York City. Michael is past president of the Acupuncture Society of New York, earning awards for State Association and State Association President of the Year. He appeared on the CBS Early Show and NBC News, and his wellness podcast attracted over 100,000 subscribers. Michael is also a pianist, which was his first career. He has been giving natural functional medicine trainings for 21 years, and teaches a certification program and several online courses in the subject. Dr Gaeta is active in promoting vaccine choice and informed consent.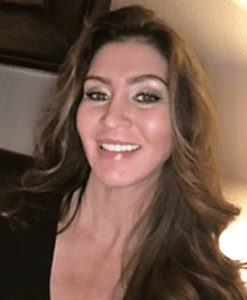 Caroline Williams, DC, CNFMP
Dr Caroline Williams is a Chiropractic Physician with an emphasis on Functional Medicine that has been practicing through Native Sun Nutrition & Functional Medicine in Las Vegas, Nevada, since 2001. She earned her certification as a Natural Functional Medicine Practitioner from the Gaeta Institute, graduating from the Clinician's Mastermind Circle program in 2018. Through that training she built one of the most successful nutrition practices in Nevada.
Dr Williams has a "wholistic" perspective and evaluates each patient thoroughly to determine the cause of his or her dysfunction, whether it be physical, mental, emotional, or chemical.
Dr. Williams practices what she teaches. She lives a healthy lifestyle and was a successful national physique competitor with the National Physique Committee (NPC), the largest amateur bodybuilding organization in the U.S. She has placed and competed in many physique shows, including the 2013 Gold Coast Classic, where she took both 1st place and overall winner. Her first national show was NPC USA's, in July 2013 in Las Vegas, where she placed 3rd in Physique.
In addition to chiropractic, Dr. Williams also practices Integrative Functional Medicine with a focus on weight loss/purification, anti-aging and hormonal balance in women.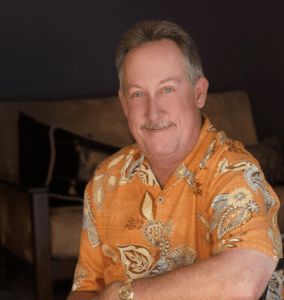 Scott Plath, DC, CNFMP
Plath Chiropractic, in Yankton, SD, started in the late 1920's in Iowa with Scott Plath's Grandfather, Dr. C. A. Plath, who trained Scott's father, Dr CJ Plath, who passed on that knowledge to Scott.
Dr. Scott received his Doctor of Chiropractic degree and his Certified Industrial consultant degree from Northwestern College of Chiropractic in 1979. He was a Fellow of Applied Spinal Biomechanical Engineering, Charter Member of the National Institute of Chiropractic Research, Certified Industrial Consultant, and Certified MedX Technician.
In his 42 years as a Doctor of Chiropractic, his postgraduate education included proficiency in Gonstead, Pierce–Stillwagon, Advanced Koren, Advanced Activator, Logan Basic, Bennett, Chapman, Heart Sound Recorder, Chiropractic Pain Control, Diversified, Applied Kinesiology, Sacro-Occipital, Pettibon, Thompson, Subluxation Station, and Acupuncture. He apprenticed with Drs. Art Copes and Ogi Ressel.
Dr Scott studied intensively with Dr Michael Gaeta since 2018, earning his Certification in Natural Functional Medicine from the Gaeta Institute for Wholistic Health Education, more than doubling his practice revenues in that time.
What Our Virtual Practice Graduates Are Saying
"The telehealth training webinar was great! Discussing the software you use and brief demos of each was helpful. Thanks again for all that you do!!" –
Audrey Taylor, JD, Former Standard Process Representative​
"Michael is one of the leading lecturers within the field of acupuncture and Oriental medicine (AOM). One of his areas of expertise is business and practice management. Michael taught the business curriculum at our School from 2004 to 2011, to all levels of students. He has a very knowledgeable understanding of how one's private practice needs to be developed through specific business plans, marketing, and strategize financial goals. Michael also emphasizes the importance of being self-cultivated in order to have a successful practice. I recommend Michael as a lecturer within the field of practice management, for any course of study."
Aida Morales-Almanzar, MBA, CEO, Eastern School of Acupuncture and Traditional Medicine
"I was looking for help with software and this was perfect. It was a great introduction to telehealth for new providers. I've had tele patients for several years now, so the additional information was perfect for me and the format of learning what works for you was good to learn.
Tasmin Cordie, DC, Sage Nutrition
"This is a new step for me and I appreciate the valuable information you've offered. I loved the specific steps and detailed information for getting started with a Telehealth practice"
"As always, the instruction in the Virtual Practice course has been terrific."
"I like the wisdom from experience, in sharing the little things we haven't thought about yet, that have happened to you or things to be prepared for. I appreciated your recommendation to do a 15 min free consult in order for you both to decide to move forward or not. I also liked hearing how you do things, your fees and schedule of visits, as well as how different products and services have worked for you."
Your Self-Study Curriculum
Introduction: Creating a Successful Virtual Practice
How to Get the Most Out of this Course
Module One
1.1: What is a Virtual Practice? (8:06)
1.2: Why Create a Virtual Practice Component of Your Clinic? (14:28)
1.3: Setting Up Your Virtual Practice (15:59)
1.4: Attracting Telehealth Patients – Part One (20:54)
Live Call 10-27-22 (35:59)
To Do This Week
Module Two
2.1: Module Two Attracting Telehealth Patients – Part II (9:20)
2.2: Patient Flow (12:45)
2.3: Best Telehealth Software: My Personal Stack (31:32)
Nutralysis (Nutritional Practice & Protocol Management)
Full Slate (Online Appointment Scheduling, Payments & Recalls)
Hippo Health
2.4: Legal & Insurance Considerations (3:52)
Insurance Billing Codes for Telehealth
2.5: Demo Expert Nutrition Advisor (Patient Education & Practice Marketing)
(7:40)
To Do This Week
Module Three
3.1: Virtual Patient Assessment (12:19)
Telehealth Assessment Tools
Analytical Research Labs (ARL) – Tissue Mineral Analysis
Online Lab Access
Zinc Taste Test
Thyroid Temperature Test
Coca Pulse Test for Allergies
3.2: Hippo Health Video Platform & Demo (9:33)
3.3: Practical Considerations (12:22)
3.4: A Sample Virtual Visit, Start to Finish (8:29)
3.5: Supplements in the Virtual Practice (13:08)
To-Do This Week
Celluma: Low-Level Light Therapy
Module Four
Module Four: Notes & Audio (71:49)
4.1: My Virtual Practice Journey (6:56)
4.2 Practical Considerations (11:01)
4.3: Adding Nutrition to Your Virtual Practice (18:24)
4.4: Getting Supplements to Patients (10:02)
4.5: Keys to Telehealth Success (18:08)
To-Do This Week
Module Five
5.1: Five Keys to Stress-Free Telehealth (25:29)
5.2: Top Five Ways to Attract Patients (37:02)
To-Do This Week
Module Six: Virtual Practice Lessons from the Last Year – Live Class #1 – 9/23/21
6.1: Dr Gaeta's Virtual Practice Learnings, 2020-2021 (82:00)
Module Seven: Social Media & Marketing for Your Virtual Practice – 2021 Update
7.1: Social Media & Marketing for Your Virtual Practice (78:50)
To-Do This Week
Caroline Williams DC – Native Sun Nutrition & Functional Medicine (26:34)
Scott Plath DC – Plath Chiropractic & Wellness Center (21:12)