Hormone Physiology, Testing and Natural Support
Course Description
A Natural Functional Approach to Hormone Health is a course in foundational endocrine principles and concepts, hormone testing and natural therapeutics, taught by a leading expert in hormone health.
Your major areas of hormone training will include Adrenals, Menopause, Cycling Females, Males, Fertility, Hormones and Overdose, and related topics. You'll also learn from actual case studies and sample lab results for each major topic.
Each class will be a live video lecture followed by Q & A. Some classes will include homework for the next week. We encourage practitioners to ask about their patients and tough endocrine cases.
The course is designed for practitioners who want to understand hormone test results and add new therapeutic tools, but who are hesitant to tackle patients with significant hormonal imbalances. The goal is to develop your confidence and clinical certainty, while truly helping those patients who you might have previously referred to another practitioner.
You will leave the course as a Natural Functional Practitioner who solves hormone-related problems, who can minimize or eliminate the need for hormone replacement, and enhance well-being and life quality.
Course Outline
Class One
– Hormone systems we'll focus on
– Comparison of hormone testing methods – blood, saliva, urine
– The functional approach to endocrine health
– Why use whole foods
– The A & Q Model
– Lab tests give us answers – but what was the question, like the TV show Jeopardy?
Class Two
– Adrenal physiology, testing & support
Class Three
– Menopause physiology, testing & support
Class Four
– Cycling Females – physiology, testing & support
Class Five
– Female Fertility testing & support
Class Six
– Male endocrine health – physiology, testing & support
Class Seven
– Common patient complaints
– Helping complex patients
Class Eight
– Hormone replacement – pros & cons, forms, overdose concerns
– Roots of Disease (nutritional, spiritual, emotional)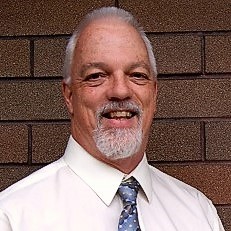 Dr Mark Rhodes, PhD, is a consulting scientist and pioneer in Natural Functional Medicine. He has been training doctors and consulting with patients directly for over 25 years. During this time, he has trained more than 8,000 practitioners and helped more than 50,000 patients.  Having grown up with naturalist parents, Dr. Rhodes and his two siblings all became biologists. From high school on, he was not only a diligent student but also a musician and an athlete. He left his mark in his western Oregon high school by being the valedictorian, a concert band member, and an all-state baseball shortstop and pitcher with the state's top batting average. By the time he was sixteen, he was being scouted by both colleges and pros for a baseball career. He received college scholarships in all three fields.  College did not dampen Dr. Rhodes' eclectic interests, as he continued to be an award-winning athlete and musician, but he began to concentrate on what he found most rewarding in light of a career. His interest in biology heightened, and he came out of George Fox University with a biology degree, and was recruited by Oregon State University to their Master of Science degree program in Fisheries and Wildlife. While taking his Master's, he spent summers fighting wildfires for the Forest Service. He worked in the marine geology core lab and was recruited by the dean of OSU School of Oceanography for their PhD program, which he declined in favor of the wildlife biology PhD program at the University of Missouri. He became the first ecologist hailing from George Fox to go on to earn a PhD. While at Missouri, he won the Outstanding Graduate Student Achievement Award. During Dr Rhodes' doctoral pursuit, his research included field work and computer modeling. Coupling these skills with his strength in statistics and computer programming, he developed his first commercial software program. This led him to starting a software consulting business in 1986. He fulfilled multiple software contracts and was recruited for five federal contracts for the Park Service, Forest Service, and the US Department of Agriculture. Next, he became the vice president for a commercial software business, ProWorks. He went on to teach at four different colleges in six different departments. Shortly thereafter, Dr Rhodes was approached by and became the co-founder of Diagnos-Techs, the first salivary hormone lab in the world. He pulled on his vast experience in the disciplines of research, biology, teaching, and computer programming to take a deep dive into the world of hormones and health. Since several of his immediate family members struggled with significant chronic health issues, Dr Rhodes was already feeling his focus shift away from being an ecologist/biologist and towards alternative health modalities. This is where his true passion culminated in the combining of his unique skill set with his desire to assist people in their journey to health. He began consulting for practitioners and patients in 1997.     On a more personal note, Dr Rhodes is a loving husband, father and grandfather. He and his wife Marty homeschooled their children for twenty-one years. All four of their children were national merit scholars. In light of his love of sports, Dr. Rhodes coached many years of baseball and basketball, from grade school to high school levels. He also had the opportunity to play semi-pro baseball for six years and coach it for two. There is nothing more integral to him than passing on a legacy and influencing the upcoming generations. Whether it's being an innovative teacher, visionary, culture-setter, puzzle-solver, pastor, healer, prayer-warrior, Dr. Rhodes is dedicated to connect with people and mentor them on their path to wholeness. Today, Dr Rhodes mentors practitioners in Natural Functional Medicine and Salivary Hormone Testing.
 Frequently Asked Questions
How long do I have access to the course?
How does lifetime access sound? After enrolling, you have unlimited access to this course for as long as you like – across any and all devices you own.
What if I am unhappy with the course?
We would never want you to be unhappy! If you are unsatisfied with the course, simply contact us at 
[email protected]
, or call 303-442-2525, by Friday, November 11th, after the first class, and we will give you a full refund, less credit card processing fees.
Are there CEUs available for this course?
12 NCCAOM Distance Learning PDAs will be applied for. Once these are approved, you will have the chance to purchase these recertification credits if you wish.